Free Shipping on order above $34.99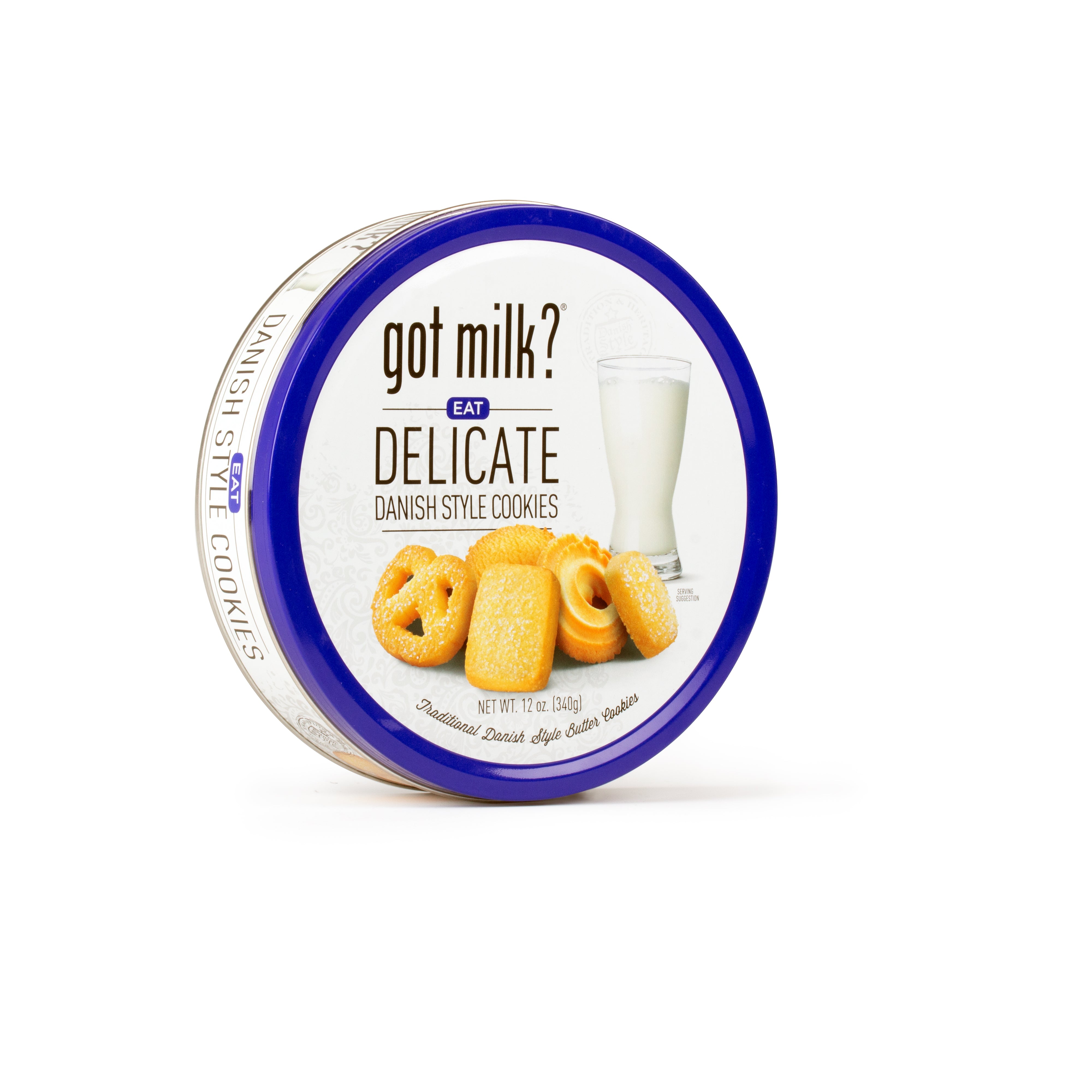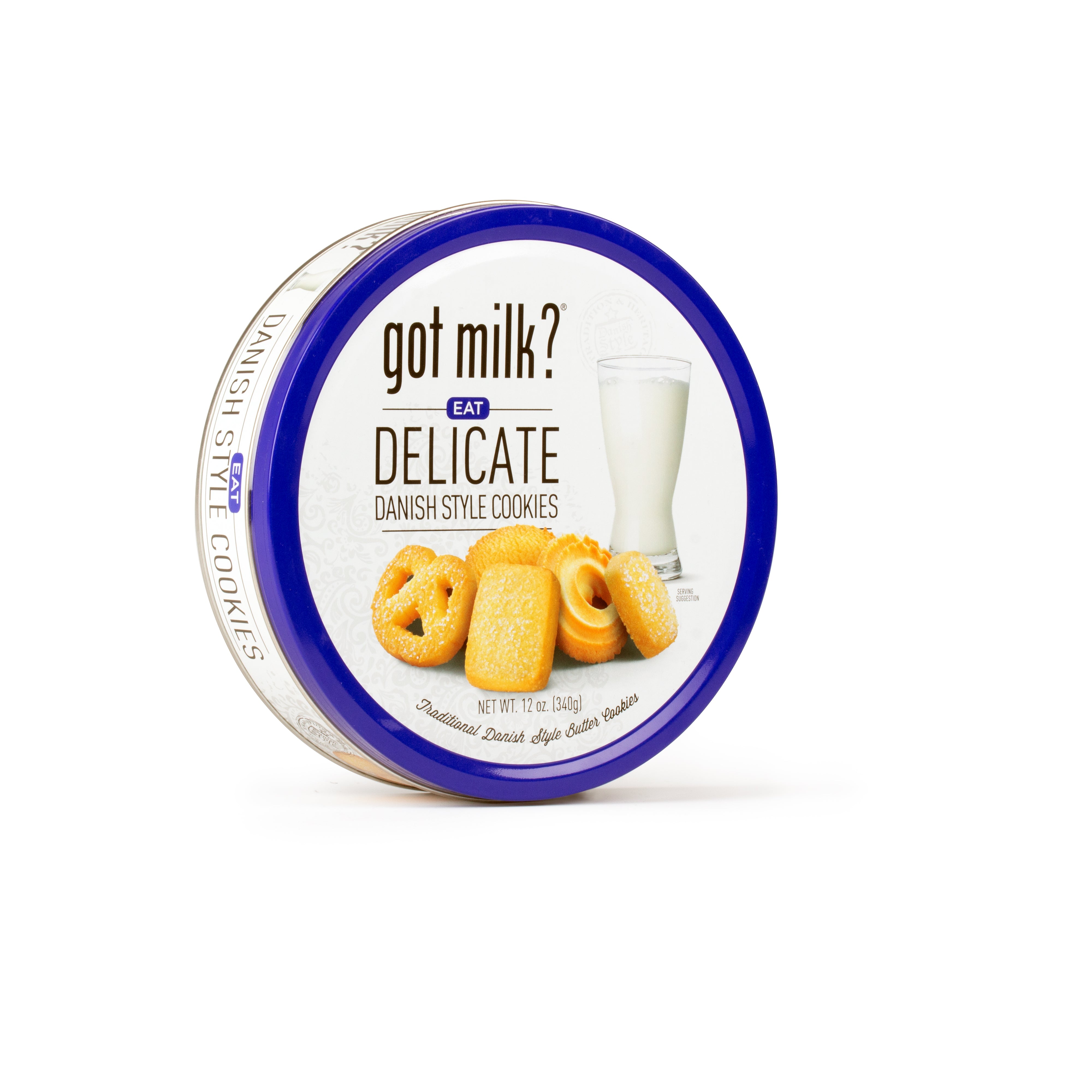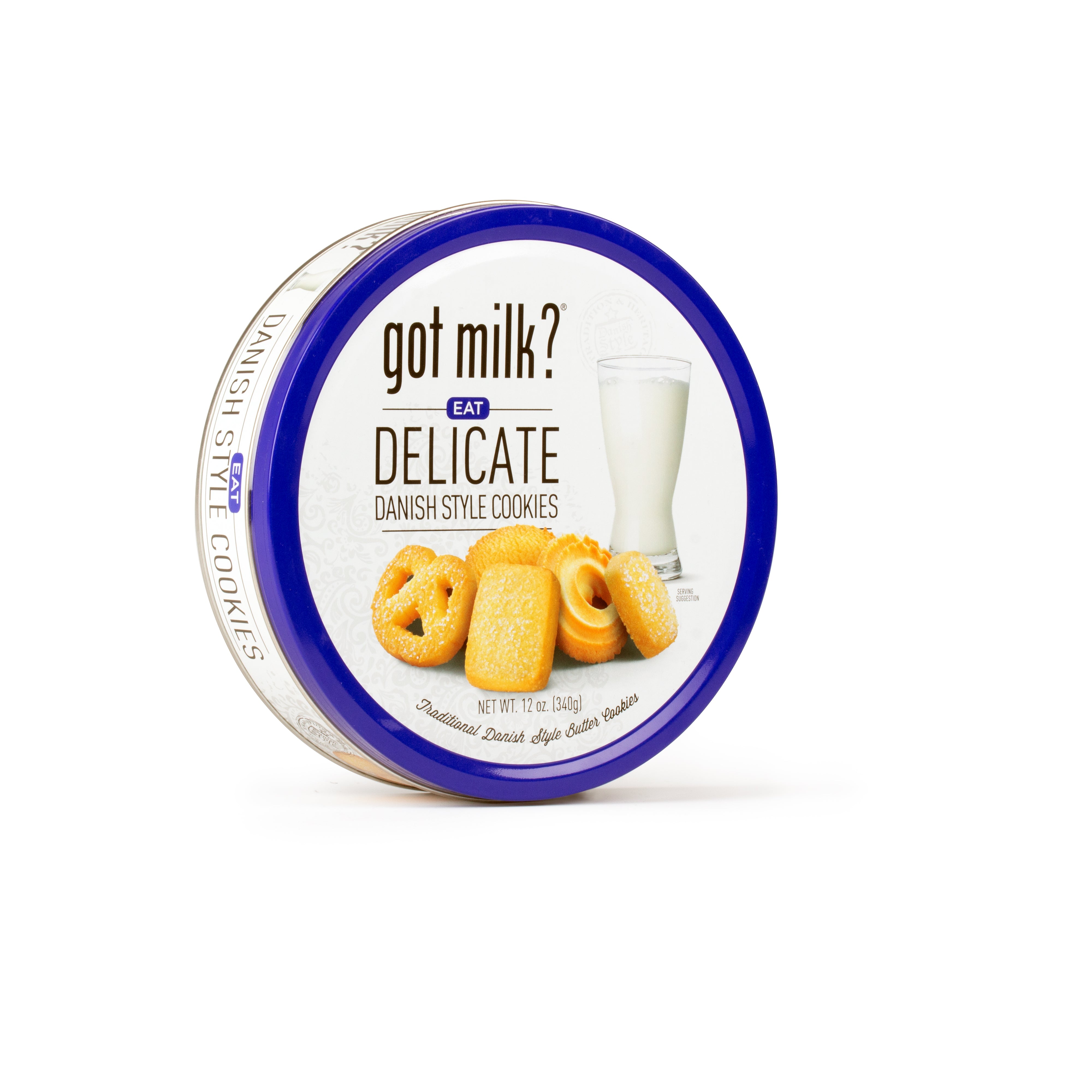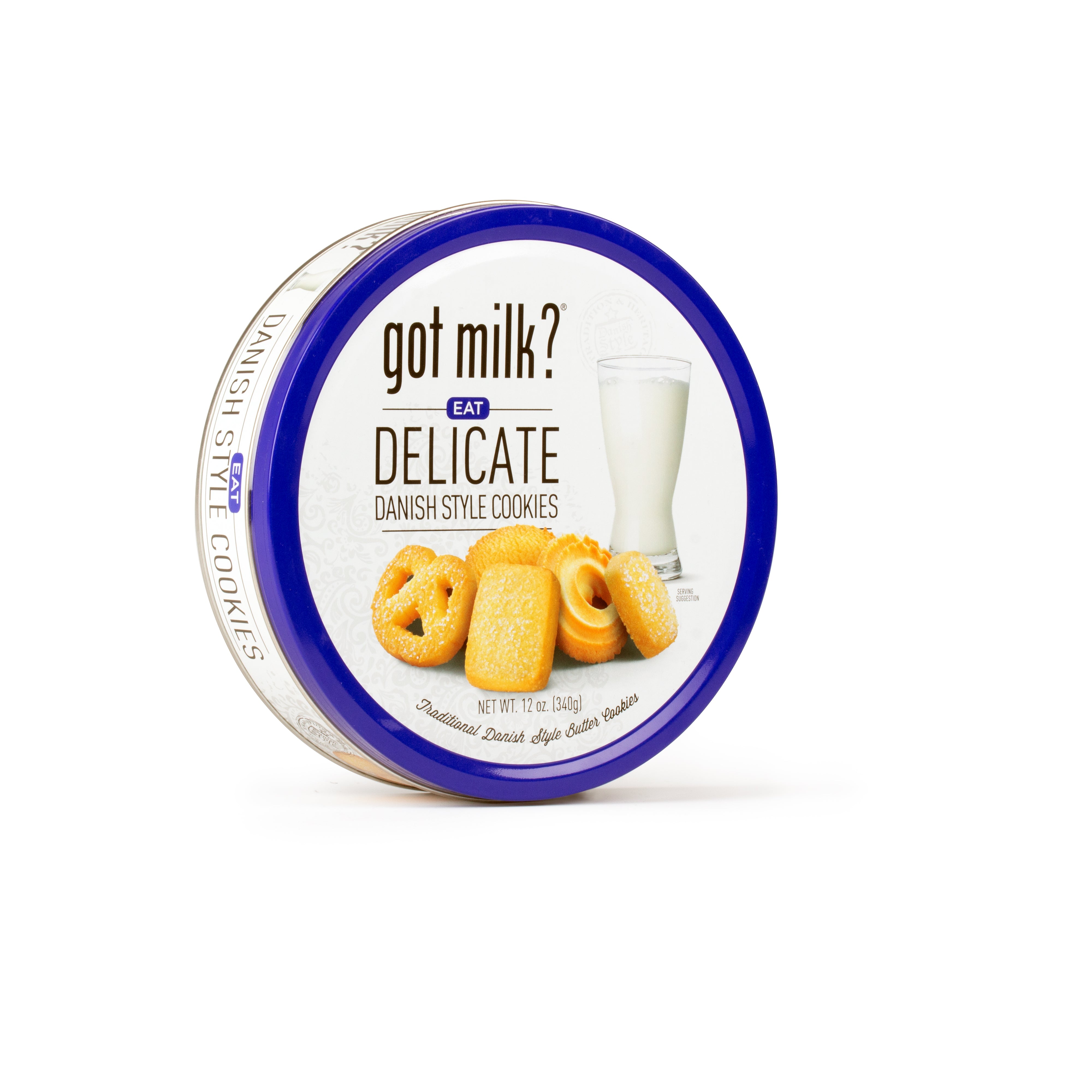 Got milk Delicate Classic Style Butter Cookies
TRADITIONAL BUTTER COOKIES—Enjoy scrumptious traditional delights that are world-renowned and loved by all. Our got milk? Danish style baked butter cookies come in different sizes, flavors, and shapes. Perfectly pair with tea, coffee, or even hot chocolate.
BLUE COOKIE TIN—Our stylish blue 12-ounce cookie tin will delight cookie lovers with its décor. You can even recycle for future baked goods, candied sweets, and store goods for special events. This collector's tin will look perfect in your kitchen or on a coffee table while your guests help themselves. 
SHARE AT GATHERINGS—These cookie snacks are great add-ons to any party or get-together—and even better, they save you time cooking and preparing. Display our cookies variety pack to your liking on a platter, tray, or plate.  Enjoy having ready-made treats without all the hassle.
SNACK OR DESSERT—Our Danish butter cookies are deliciously delectable snacks in between meals. Enjoy our Danish style baked butter cookies as dessert after a home cooked meal. Delight in each cookie's crunchy texture and mouthwatering taste.
HIGH QUALITY—Our got milk? Danish butter cookies are made with the finest ingredients. These delightful treats will satisfy your sweet tooth and impress fellow guests in a warm and inviting atmosphere!
Add some tasty treats to your parties and gatherings with this incredible got milk? Collectors tin full of Danish style butter cookies. Each tin contains 12 ounces of delicious cookies to savor and enjoy. Your guests will delight in the mouthwatering assortment found inside our stylishly blue cookie tin. Pair with coffee, tea, and even hot chocolate. Arrange each cookie on a platter, tray, or plate. Our gourmet cookies are ideal when company is coming over, whether you're throwing large party or a small get-together with family and friends. Enjoy this cookie box without slaving away in the kitchen. Have them available whenever you get the craving. And what's not to love about this decorative, reusable high-quality blue classic cookie tin? Scrumptious, lip-smacking, and delightfully yummy, these Danish style butter cookies will have people asking for more! 160 calories per serving, 4 cookies per serving. Made with real butter. Allergen information: Wheat, Soy, Eggs, Gluten.