Free Shipping on order above $34.99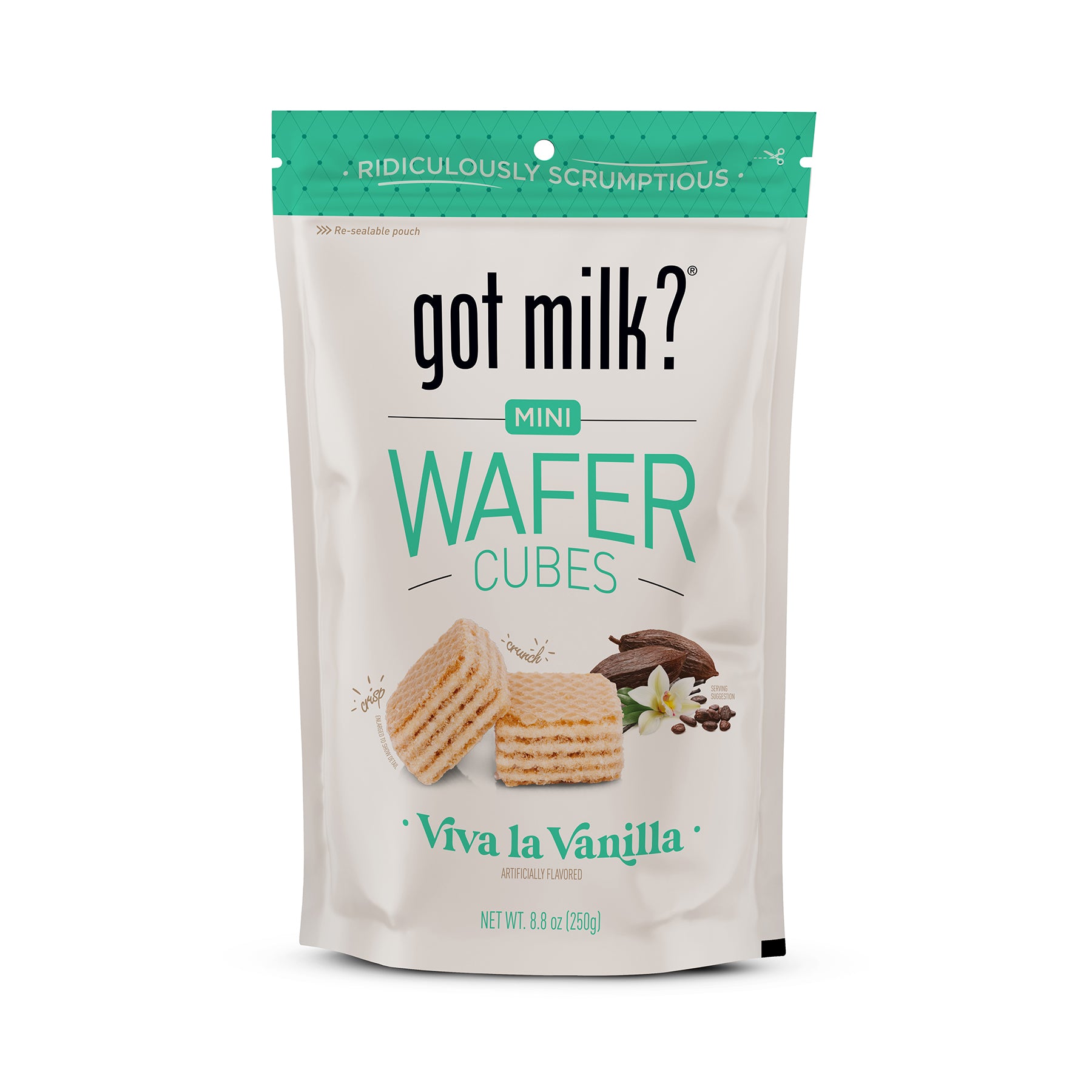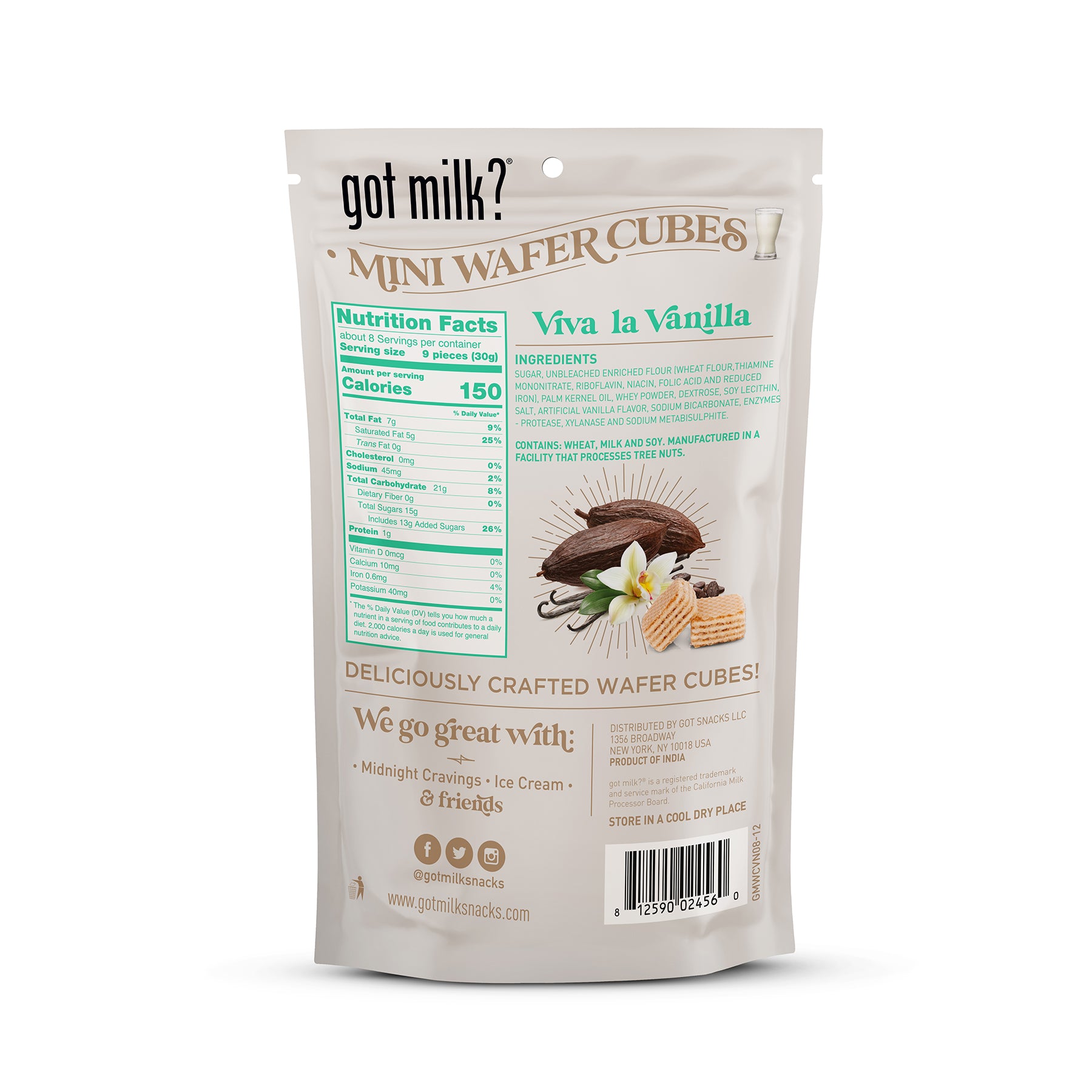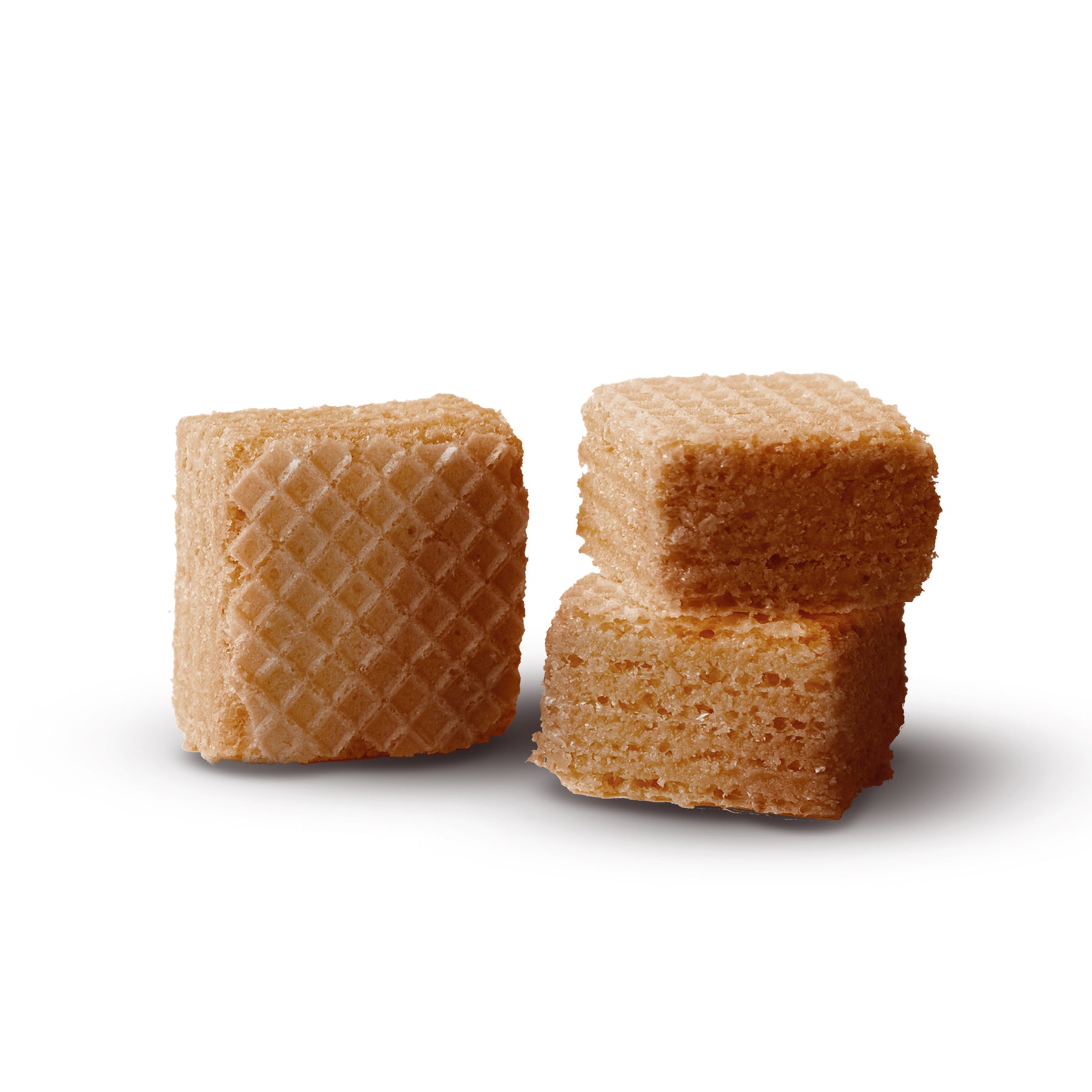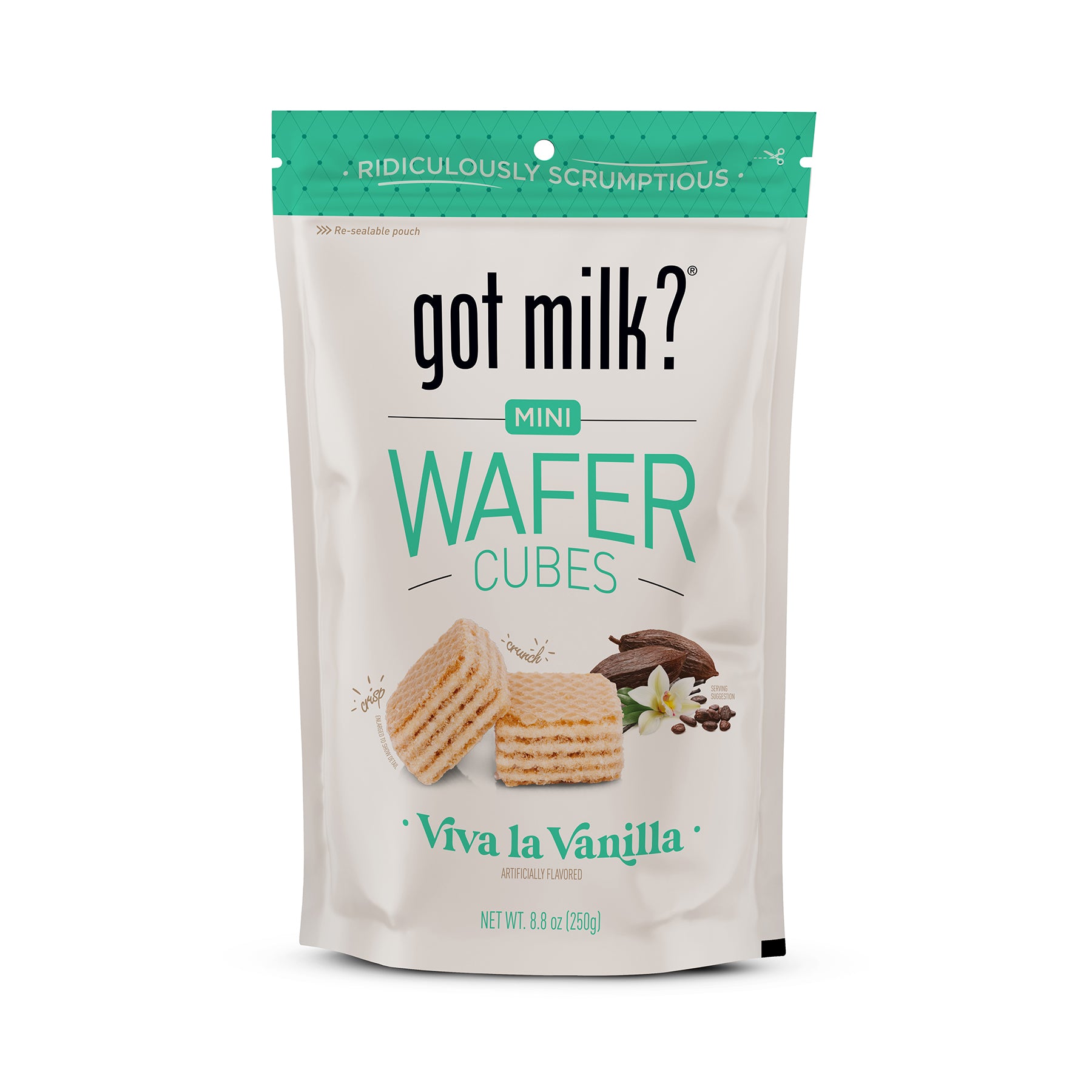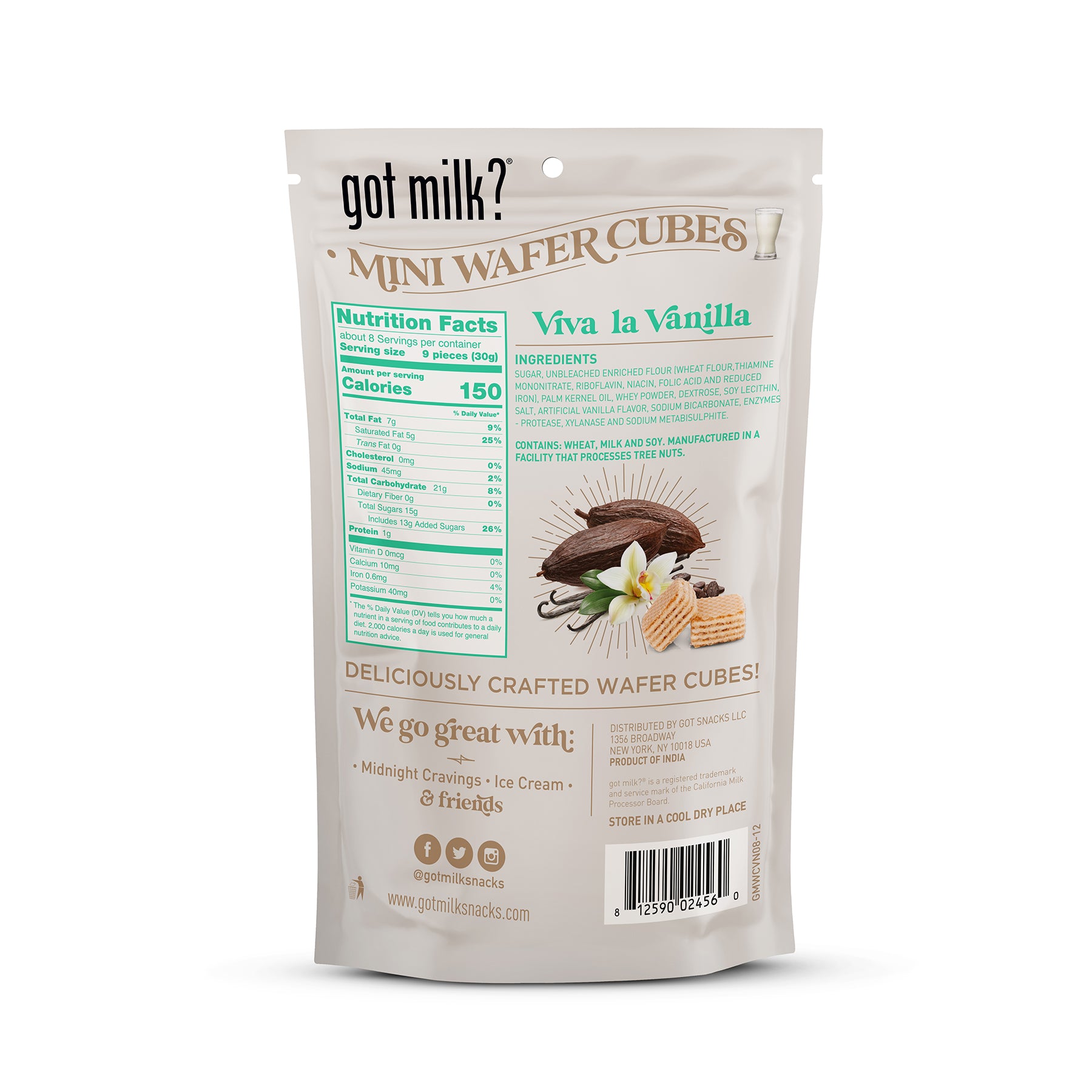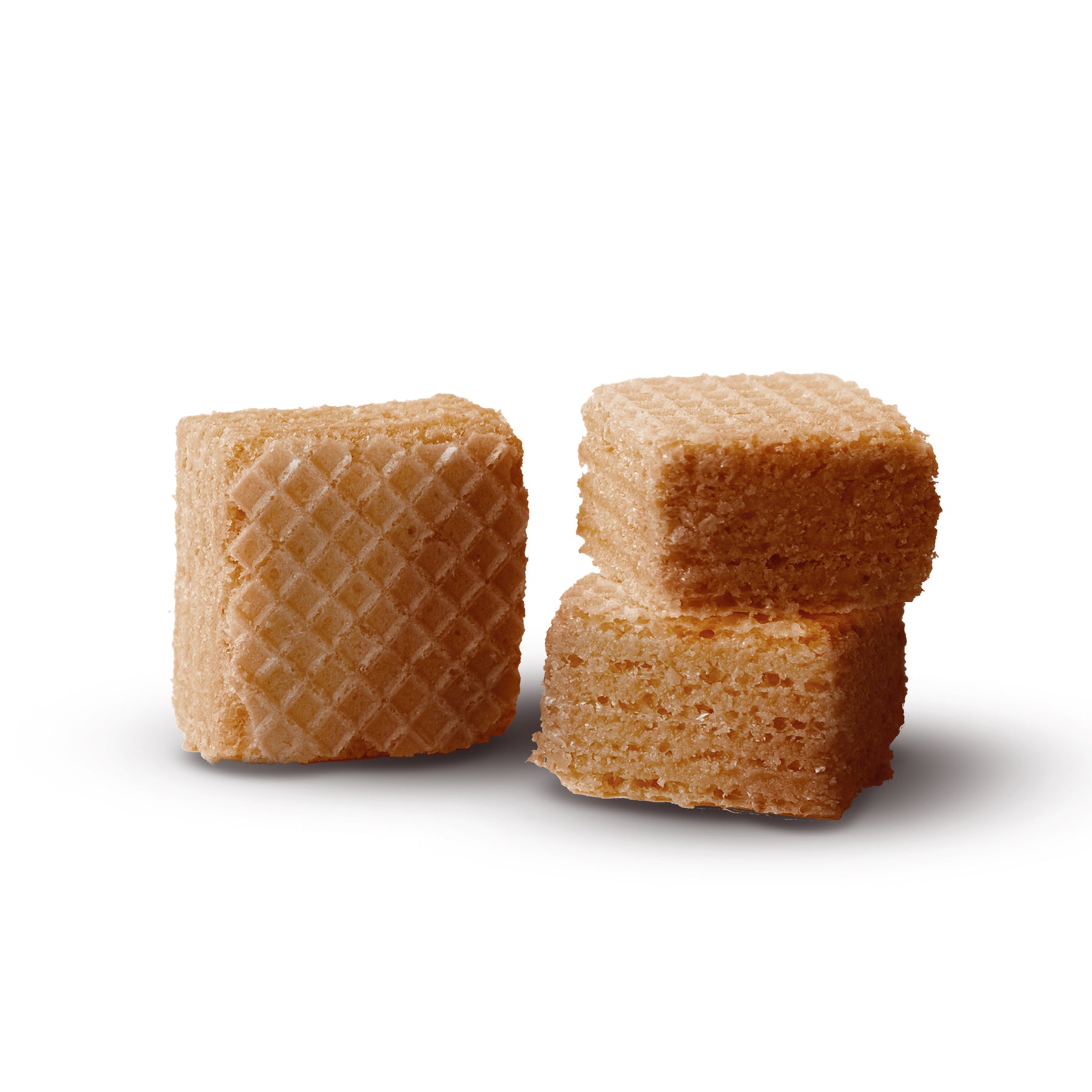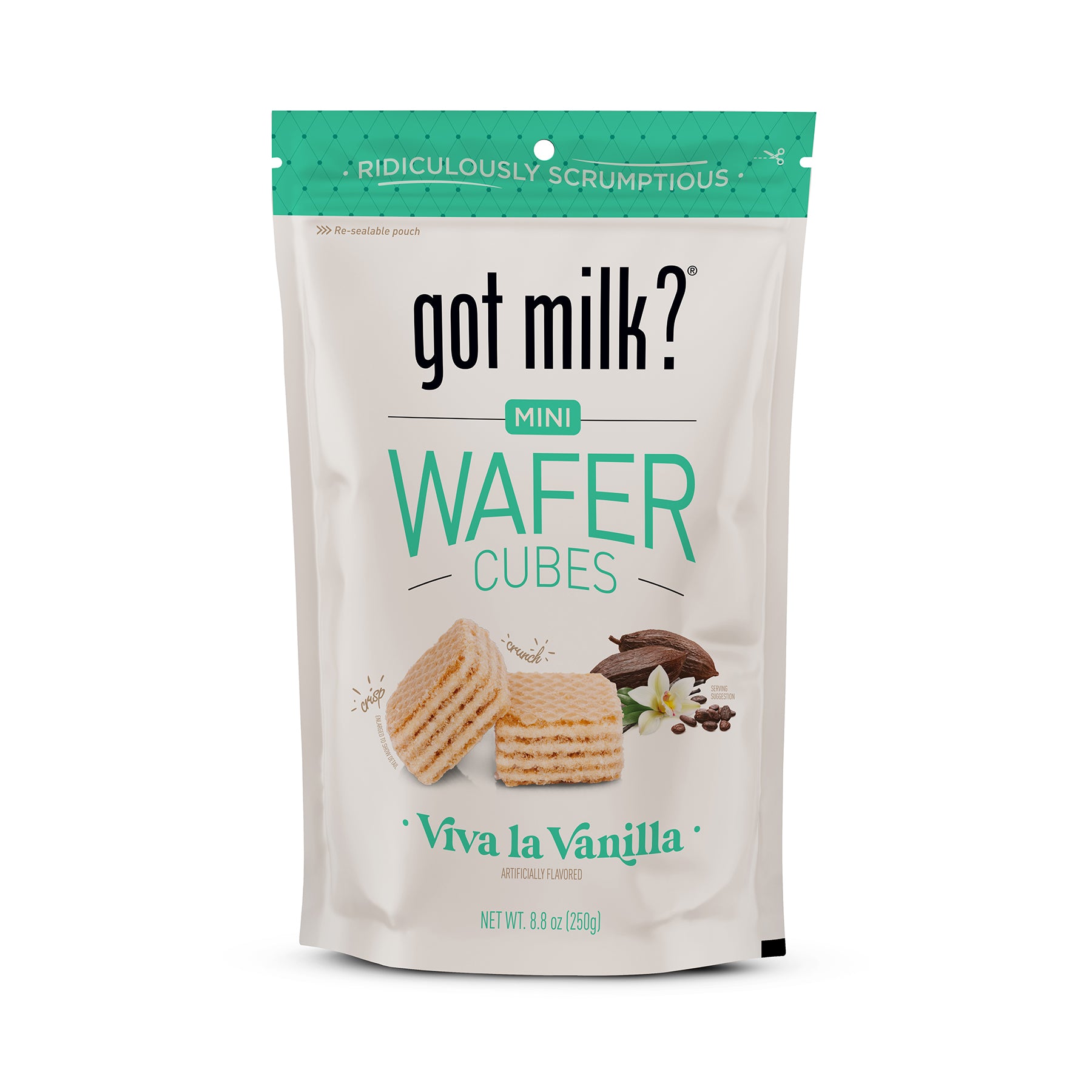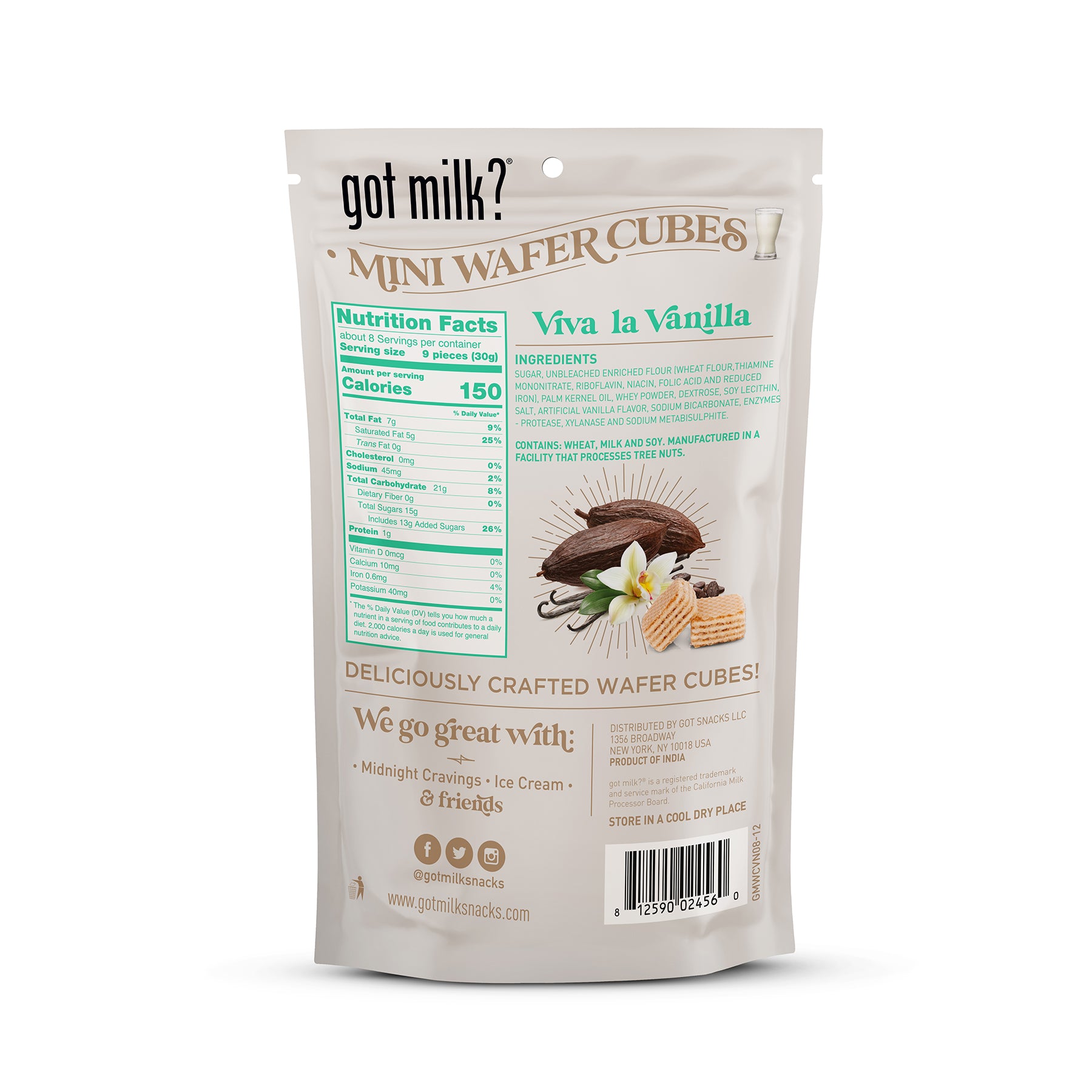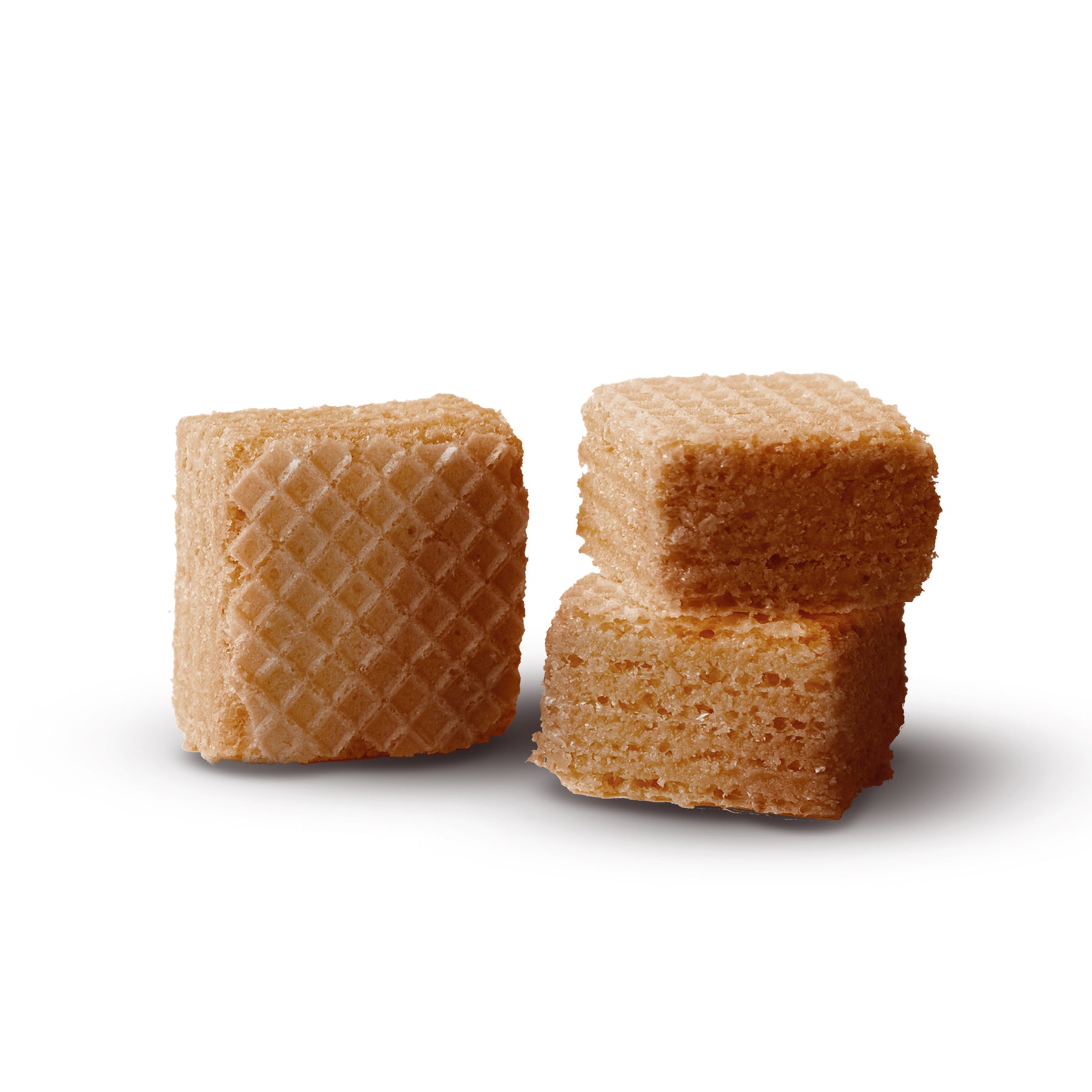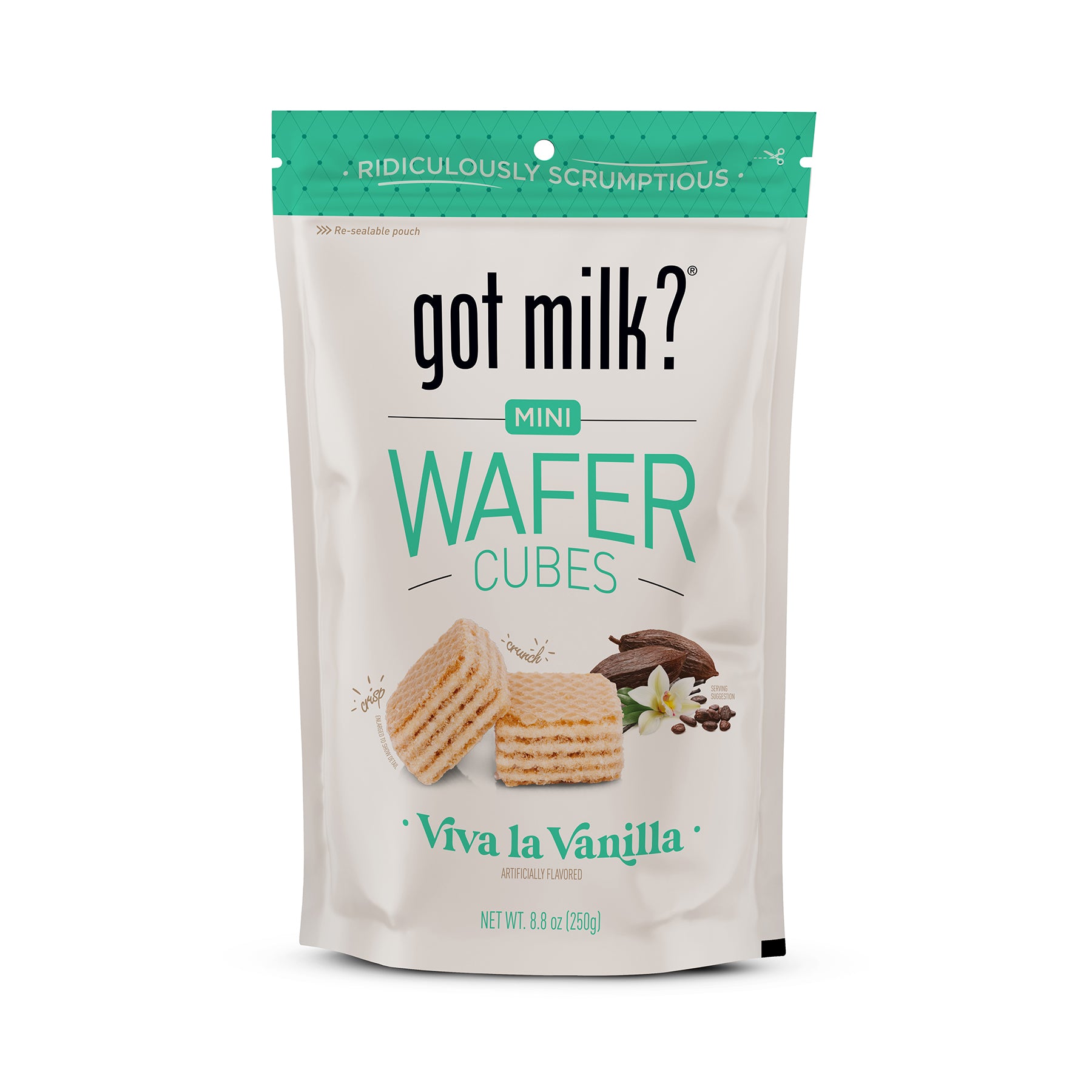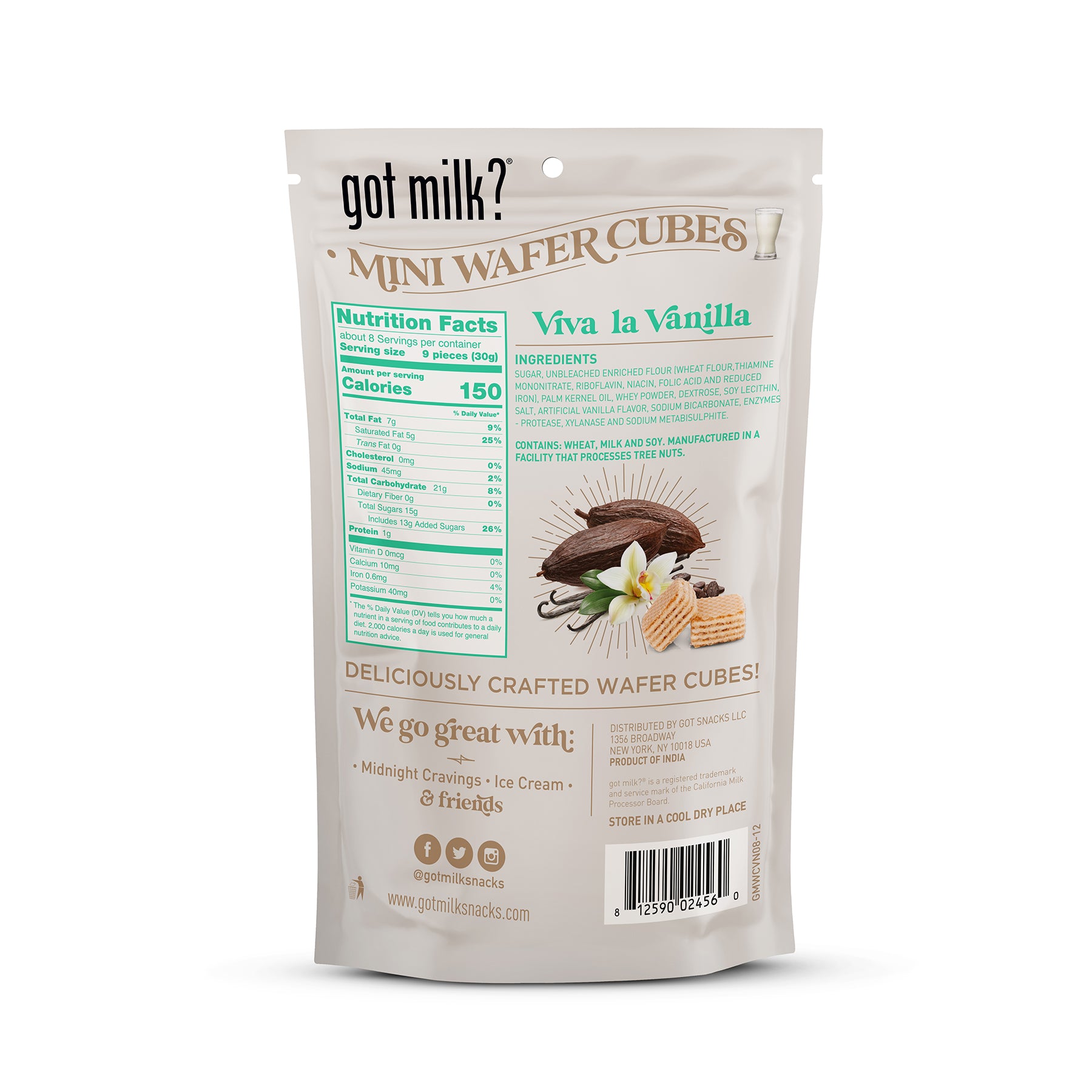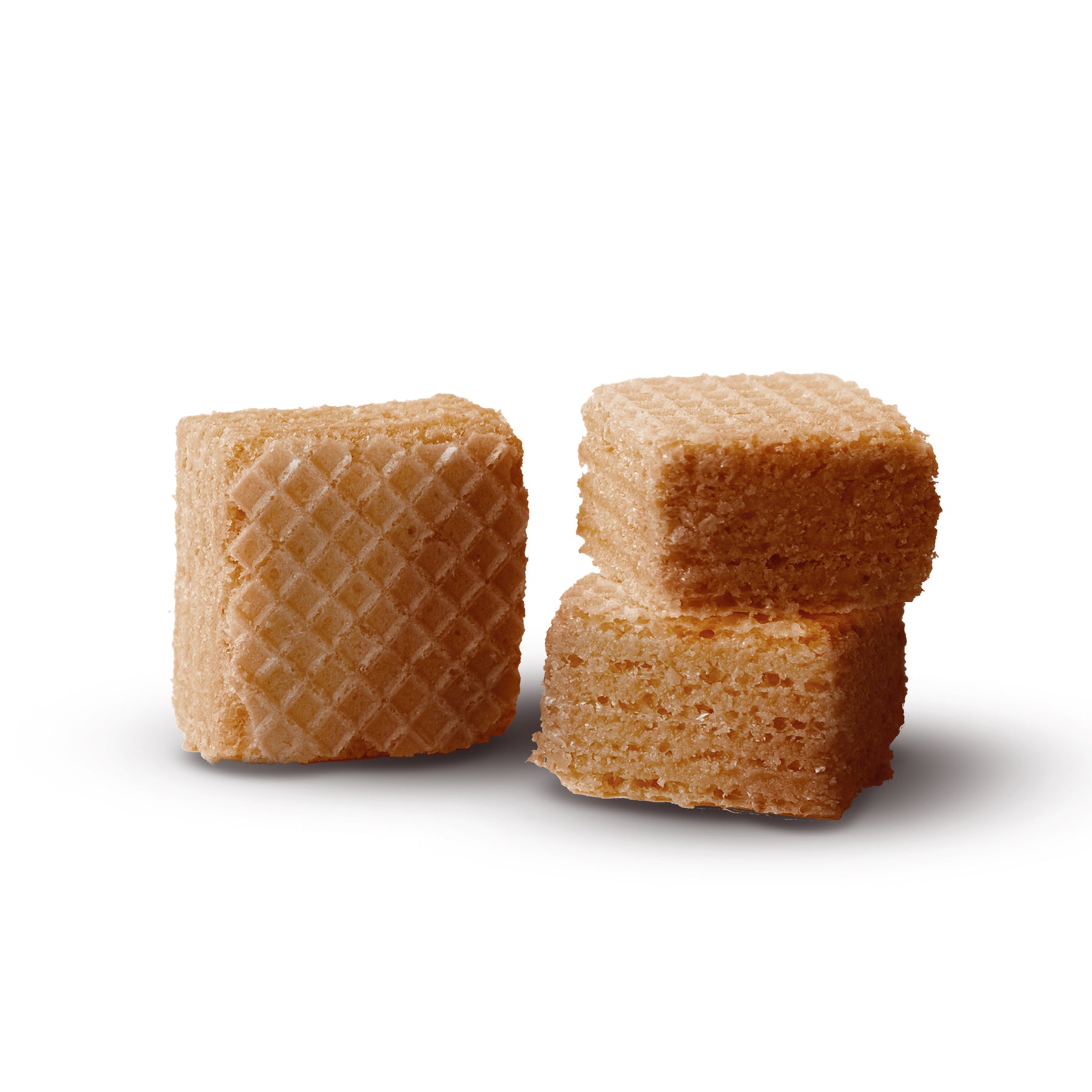 Vanilla Wafer Cubes
got milk? Very Vanilla Wafer Cubes, Delicious Wafer Squares for Dessert or Snack, 8.8 Oz.
DELICIOUS WAFER SQUARES—These got milk? deliciously crafted Very Vanilla Wafer Cubes are crunchy, scrumptious, and bite-sized. Pair with tea, coffee, hot chocolate, a big glass of milk, and especially ice cream! 
CLASSIC VANILLA FLAVOR—Enjoy this classic, timeless, and mouthwatering vanilla flavor. Whether you're eating these alone or with company, it's hard to resist the crisp and crunchy texture.
SHARE AT GATHERINGS—These wafer treats are great add-ons to any party or get-together—and even better, they save you time cooking and preparing. Display these delicious wafer cookies to your liking on a platter, tray, or plate. 
SNACK OR DESSERT—Our vanilla wafer squares are deliciously delectable as midday and midnight snacks. Savor our wafer cookies as dessert after a home cooked dinner. Enjoy having ready-made treats without all the hassle.
HIGH QUALITY—Our got milk? Very Vanilla Wafer Cubes are made with the finest ingredients. These delightful treats will satisfy your sweet tooth and impress fellow guests in a warm and inviting atmosphere!
Add some tasty treats to your parties and gatherings with these deliciously crafted got milk? Very Vanilla Wafer Cubes. Each package contains 8.8 ounces of scrumptious wafer cookies to savor and enjoy. Pair with coffee, tea, hot chocolate, a tall glass of milk, and yes—ice cream. Arrange each vanilla wafer square on a platter, tray, or plate. Our wafer treats make a perfect dessert for when company is coming over—or enjoy all to yourself as a midnight snack. Mouthwatering, crunchy, crispy, these Very Vanilla Wafer Squares will have people asking for more! 150 calories per serving, 9 cubes per serving. Allergen information: Contains wheat, milk, and soy. Manufactured in a facility that processes tree nuts.